Simba du Pont de Tournay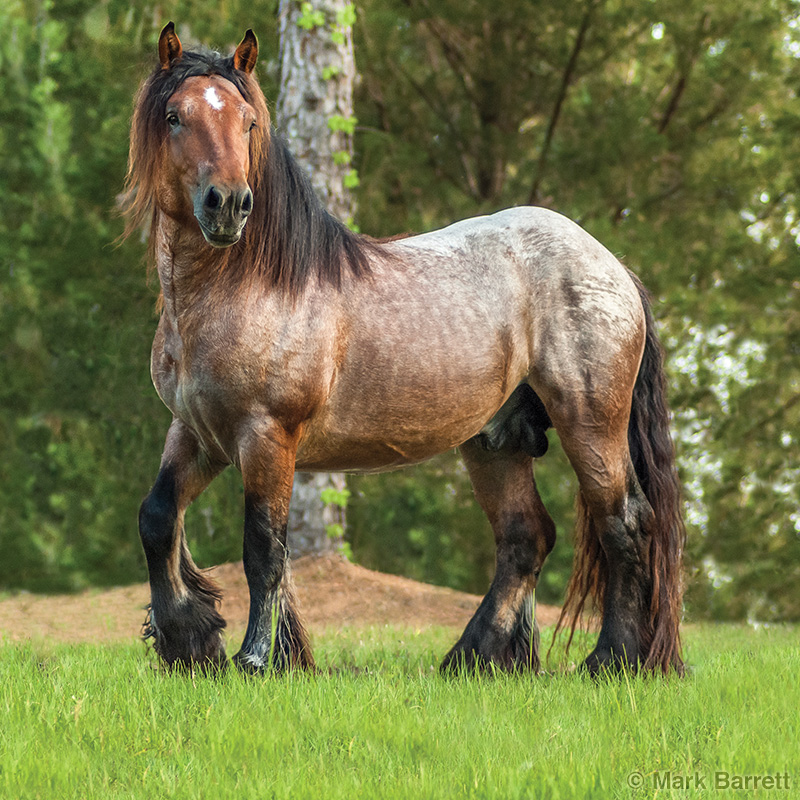 Performances:
Fri 9:30am
Sat 3:30pm
Sun 3pm

Meet & Greet:
Fri 4pm
Sat 10am
Sun 9:30-11am

Simba du Pont de Tournay (meaning Simba from the bridge at Tournay), is a 2003 Ardennes stallion, one of less than 15 that can be found in the United States! The bay roan stallion is powerfully-built, 15 hands tall and weighs close to 1,700 lbs., yet he has the gentle and tractable personality for which the breed is known and prized. Owned by lifelong horsewoman Joyce Concklin and husband Eugene of Clover Oaks Farm in Florida, who imported him from Neufchậteau, Belgium as a six-month-old colt, Simba is a breeding, driving and riding stallion.
Fans of photographer Mark Barrett will recognize Simba from Barrett's annual calendar! Simba also shares bloodlines with some of the horses of Celtic Horse Logging, an environmentally-friendly, low carbon, sustainable timber harvesting company based in the UK, that breeds and uses their own horses for their strength, durability and stamina.
Ardennes horses (known as Ardennais in Europe) hail from the rugged and tough Ardennes region that borders France and Belgium. The rough terrain and harsh climates of this area has played a part in the evolution of the breed. Ardennes' are known for being strong, tractable, small, nimble and surprisingly fast. They are one of the oldest established heavy horse breeds dating back to the Paleolithic Period. The Ardennes is thought to be a direct descendant of the Solutrian horse, which existed circa 50,000 B.C.
Throughout history, references to the Ardennes horses have been recorded by emperors, kings and knights. Julius Caesar stated in commentaries that "the horse of the second Belgium" is "rustic, hard and tireless." It is said that Napoleon owed his return from the Napoleonic Wars to his Ardennes cavalry which withstood cold and privations that destroyed over 10,000 horses. Knights of the Middle Ages found the breed to be reliable and easily capable of carrying the weight of a fully armored soldier. Today, all across Europe, Ardennes horses are still used in commercial forestry, farming, competitive driving and as pleasure and therapy horses.
At BreyerFest, Simba will demonstrate his driving skills and his people skills. Owner Joyce Concklin notes "Simba is a big teddy bear."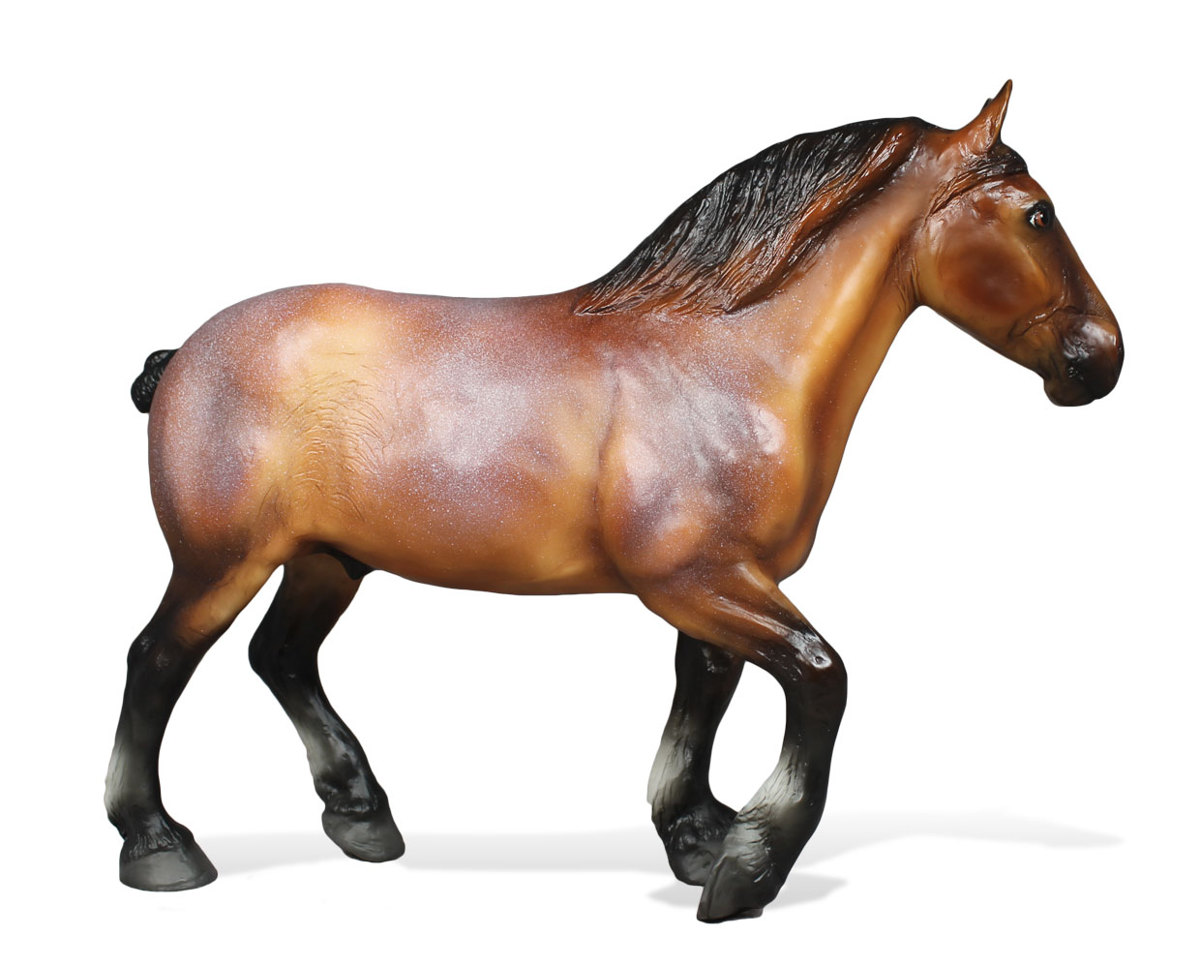 #711216 Simba du Pont de Tournay
Three-day ticket holders will receive this portrait model of Simba!