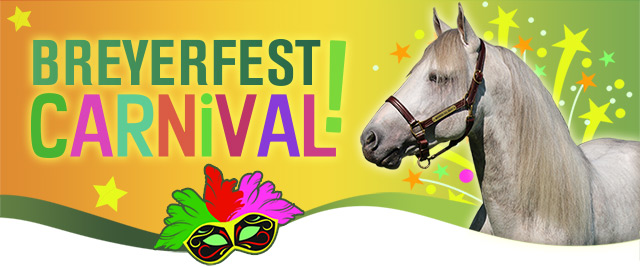 Hickory Hills Wall Street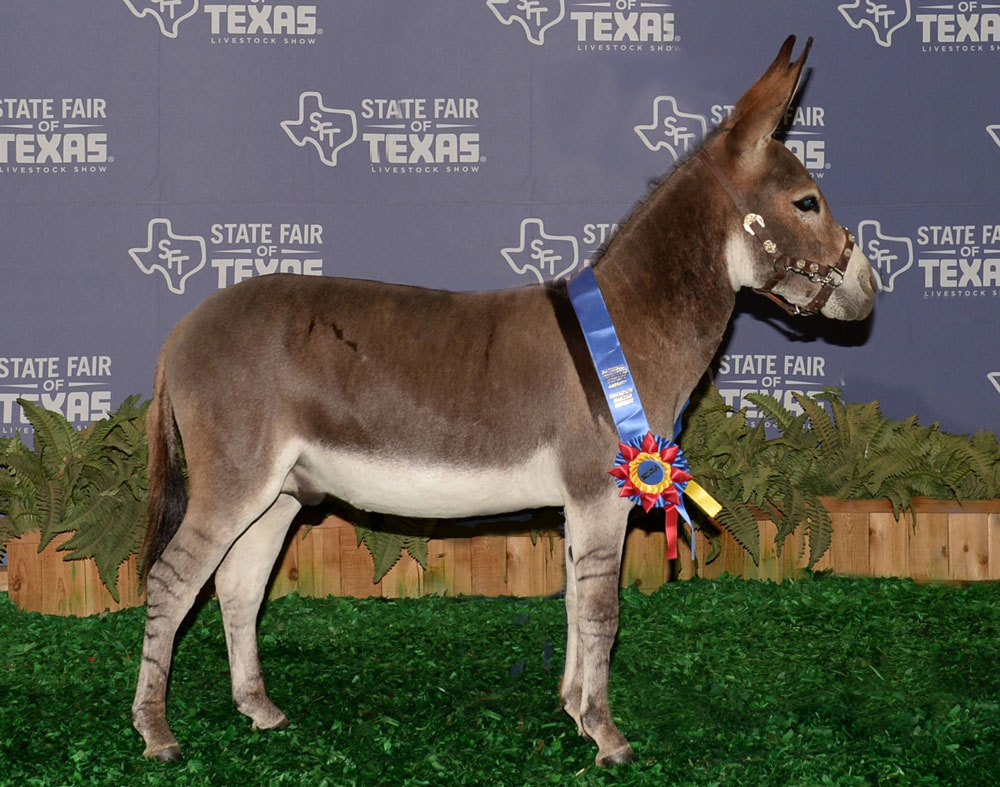 This show-stopping Miniature Donkey jack was born in 2013, and he's been winning big since he was a yearling. While small in stature, his looks and presence demand attention! Standing 30 1/2" tall, he sports a beautiful red coat with garters (striping) on all four legs and a cross on his back.
Known as "Wally" to his friends, he is owned by his breeders Harvey and JoAnn Jordan. Wally competes in halter classes, as the Jordan's breeding program focuses on the conformation and quality of their animals. Shown by Harvey, 2014 was Wally's first year in the ring and he made quite the entrance - accumulating five First Place finishes, three Grand Champion titles, and a Best of Breed title. Market analysts watch out! His stock is still on the rise, as he's already earned title of Grand Champion Donkey at the Houston Livestock Show & Rodeo in 2015!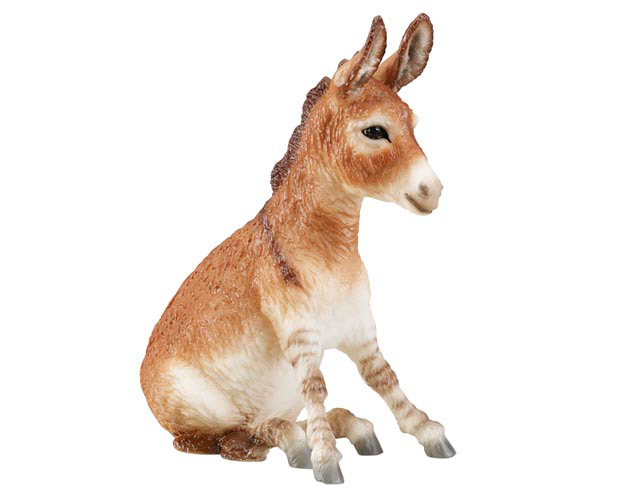 #1761 Hickory Hills Wall Street
This portrait model of Wally can be purchased at the Breyer Store at BreyerFest, online at BreyerHorses.com, or from your favorite Breyer retailer.