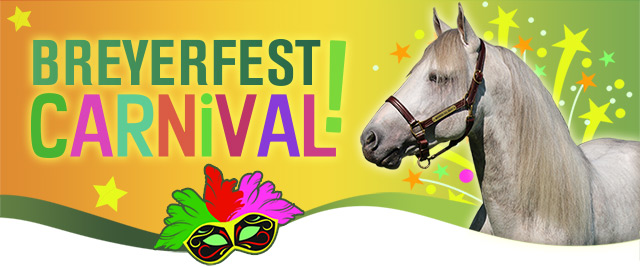 Lil' Ricky Rocker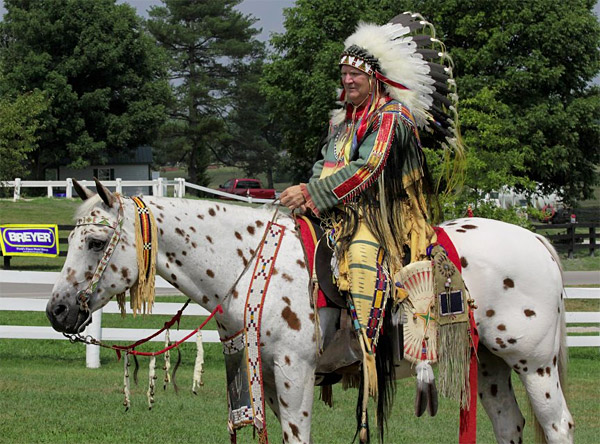 Lil' Ricky Rocker is long-time BreyerFest pro; he has been coming to the annual event for more than 15 years now! Ricky is a flashy 1992 leopard Appaloosa gelding who is the trusted mount of Breyer's own Stephanie Macejko! He will be presented by his owners Ron and Donna Georgyi and their daughter Missy.
Lil' Ricky Rocker isn't just a BreyerFest fan favorite; he has had success in many different classes, including earning several National and World Championships in Appaloosa Heritage. Although Ricky had a rough start to his showing career, experiencing severe colic just after his debut at age 3, he came back a year later to win the Reserve World Championship in Junior Reining.
Anyone who's seen Lil' Ricky Rocker has likely not forgotten him; Ron and Ricky show in complete costume, featuring the attire of a Plains Indian from the 1850-1870's. The Appaloosa Heritage classes portray the breed's rich history throughout several different stages; therefore horse and rider are required to show in costume, representing anything from Native Americans to Spanish conquistadors! The classes are judged on costume authenticity, the horse's markings, a written description, and even a 60-second oral presentation.
Make sure you catch one of Lil' Ricky Rocker's performances at BreyerFest and see him during a Meet and Greet session at event stabling!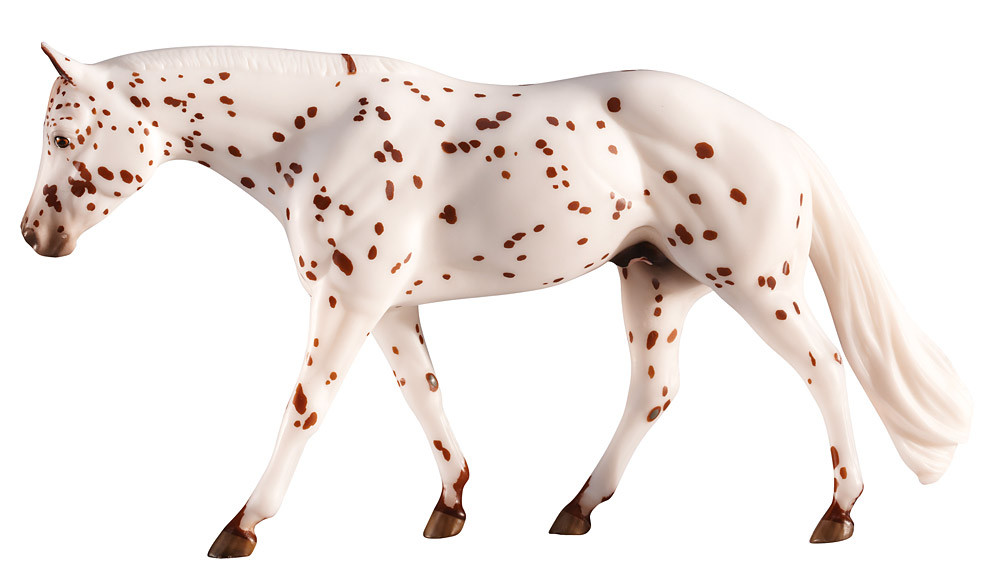 #1435 Lil' Ricky Rocker
This portrait model of Ricky can be purchased at the Breyer Store at BreyerFest, online at BreyerHorses.com, or from your favorite Breyer retailer.