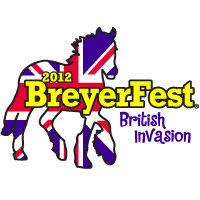 BreyerFest 2012: British Invasion
July 20-22, 2012 at the Kentucky Horse Park in Lexington, Kentucky. More info about the event can be found on the Breyer Web Site.
Have an iPhone/iPod/iPad? Get the BreyerFest App FREE on the App Store! It has the schedule of events, maps to the BreyerFest venues, and pictures of all the 2012 models.
This Year's Special Run Models:
More BreyerFest 2012 Photos
click for more photos:
BreyerFest 2012 Models on eBay