Breyerfest Stuff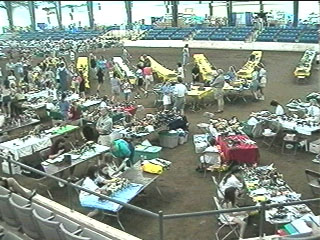 BF Live, in the covered arena (wide view).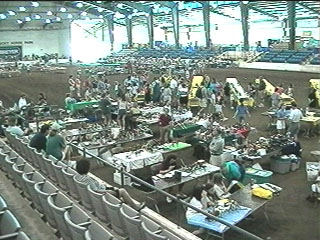 Another shot of BF Live.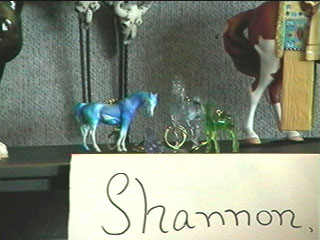 This year's keychains.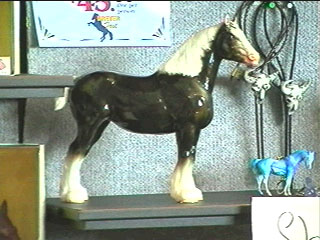 Shannon, the glossy Clydesdale mare. They started selling these and the keychains at 1pm on Friday. The line started forming first thing Friday morning.

The line for the keychain/Shannons... at around 11:30am. Yikes! (The beginning of the line is around the corner of the end of that building on the right)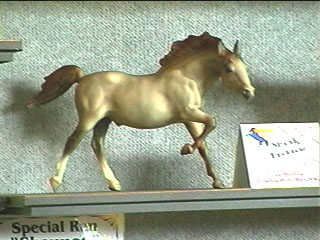 JCP xmas SR sneak peek - running stallion.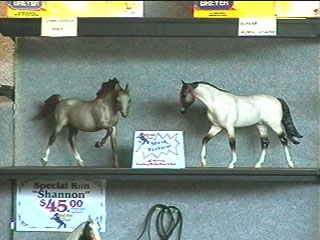 Another sneak peek at the JCP set - running stallion and John Henry(?).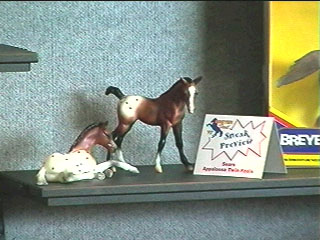 Sears xmas SR's - bay blanket appy foal set.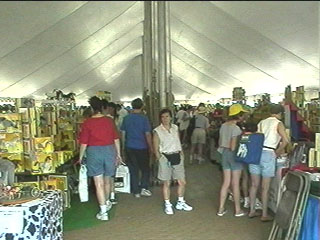 The vendor tent. It's really outside, though the lighting here looks odd. The tent is BIG.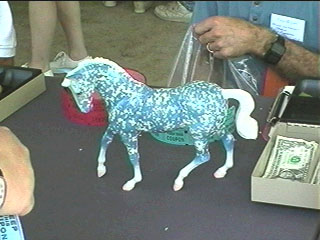 The raffle model, and Breyer folks selling raffle tix.
---
Photo Index | Breyerfest Page