Kentucky Horse Park Photos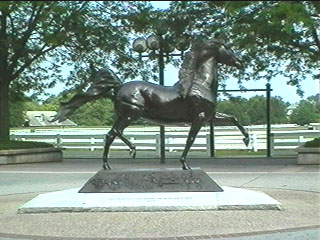 One of many bronzes around the park. I can't recall if this is the saddlebred or the morgan.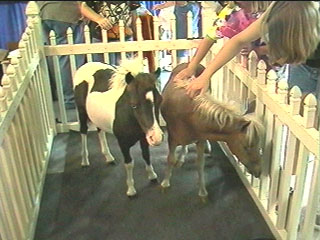 Miniature ponies in one of the booths.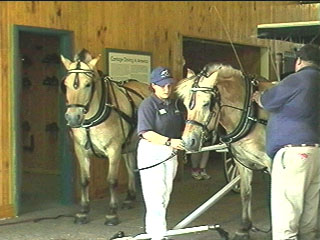 Norwegian Fjords being tacked up for some carriage work.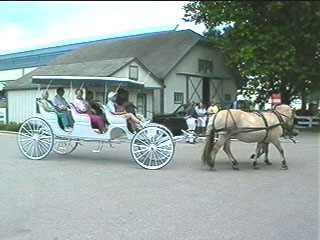 Those Fjords pulling a carriage.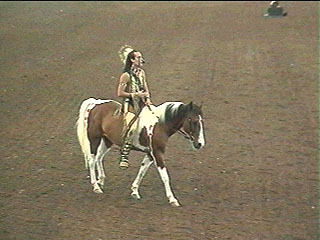 GaWaNi Pony Boy doing a demo. They had his book for sale in a booth at the fair too, and it looked pretty cool, but it was $39.95, and I knew I could get it for a bit cheaper from Amazon (Amazon has it for $27.97).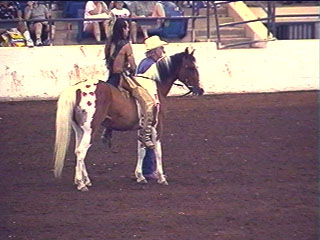 Pony guy and Pete Stone.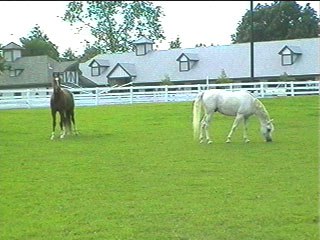 Horses in the field at the horse park.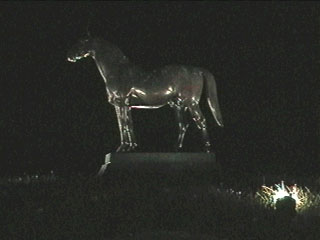 The Man-O-War memorial bronze, lit up at night. I'd never even noticed this bronze in my previous 4 trips to BF. It's very striking at night though.
---
Photo Index | Breyerfest Page